Aboriginal health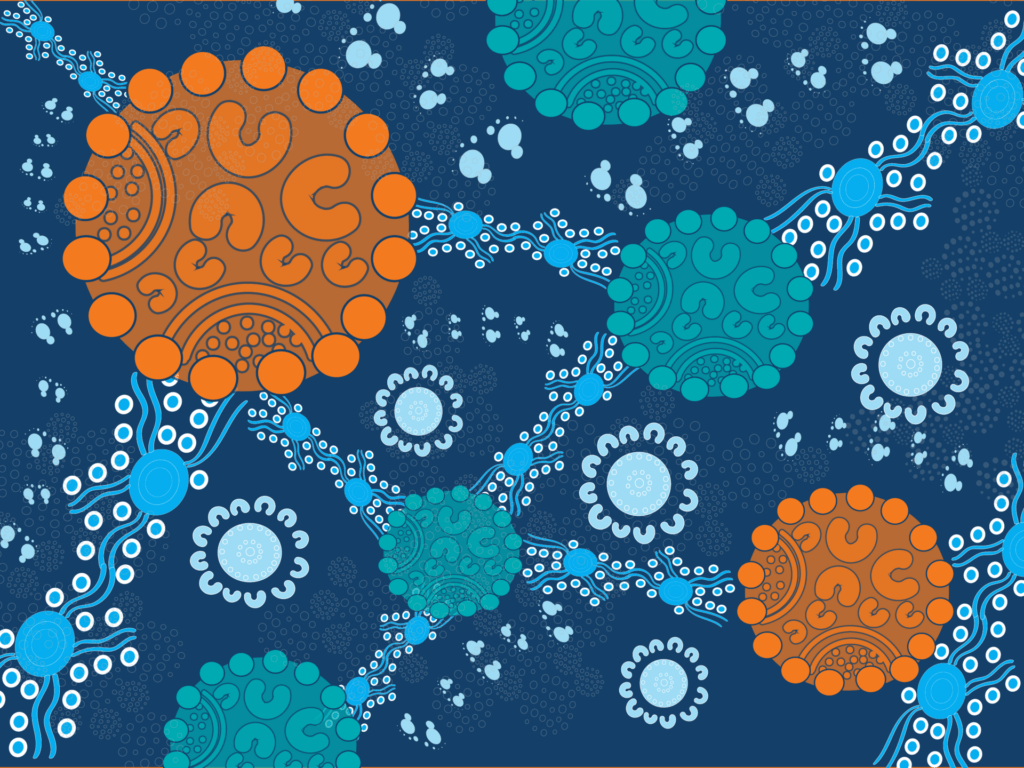 Closing the Gap – Integrated Team Care
Background
From 2016-17, the Improving Indigenous Access to Mainstream Primary Care (IIAMPC) activities and the Care Coordination and Supplementary Services (CCSS) have been combined to form the Integrated Team Care (ITC) Activity.
ITC Activity is one of the measures under the Closing the Gap scheme aimed at improving chronic disease management for Aboriginal and Torres Strait Islander people. ITC includes Care Coordination, Supplementary Services and Outreach Work. 
Care Coordination 
Care Coordination is provided by a qualified healthcare worker to Aboriginal and Torres Strait Islander people with a chronic condition such as respiratory disease, renal disease, cardiovascular disease, diabetes or cancer.
Care Coordinators are qualified health workers (for example, nurses, Allied Health professionals or Aboriginal Health Workers) who support eligible patients to access the services they need to treat their chronic disease according to the General Practitioner (GP) care plan.
The work of a Care Coordinator can include providing clinical care, arranging the services in patients' care plans and assisting patients to participate in regular reviews by their primary care providers. Care Coordinators work closely with Aboriginal Outreach Workers in many of these activities.
Care coordinators who will work collaboratively with GPs in accordance with the client's care plan. The care coordinators may assist clients in a number of ways:
assist people in understanding their chronic health condition and help them to develop self-management skills
assist with understanding of medicines
assist with lifestyle changes and referrals to programs to assist
facilitate connections to other community support services
organise appointments and/or transport with appropriate services; and
advise on the importance of following care plans, for example assisting patients to participate in regular reviews with their GP or recommended follow up appointments with allied health or specialists.
Supplementary Services 
ITC has a flexible pool of funds that can be used to assist clients receiving care coordination. The funds can be used to improve access to medical specialist and Allied Health services that are in accordance with the client's GP care plan.
Care Coordinators have access to a Supplementary Services Funding Pool when they need to expedite a patient's access to an urgent and essential Allied Health or specialist service, or necessary transport to access the service, where this is not publicly available in a clinically acceptable timeframe.
The Supplementary Services Funding Pool can also be used to assist patients to access some GP approved medical aids.
Outreach Work
Outreach Workers are a component of the ITC Program to encourage Aboriginal and Torres Strait Islander people to access health services and help to ensure that services are culturally competent. They have strong links to the community they work in.
The Aboriginal Outreach Worker provides non-clinical services including the following:
Information and resources about locally available health services
Referrals to culturally appropriate health care providers and services
Information and assistance with travel options to and from health appointments
Support when attending health appointments, including; GPs, specialists, allied health providers and diagnostic tests
Assistance with effective communication between yourself and the health care provider
Information about local community services and activities
ITC Activity is provided by South Eastern Sydney LHD, Sydney LHD and Sydney Children's Hospitals Network. All services provided through ITC are funded through CESPHN, and there are no direct costs to patients.
For more information about ITC
South Eastern Sydney LHD
Phone: 9540 8181
Email: seslhd-seahc@health.nsw.gov.au

Sydney LHD
Phone: 9540 8181
Email: seslhd-seahc@health.nsw.gov.au
Sydney Children's Hospitals Network
Phone: 9382 1055