About Central and Eastern Sydney PHN
---
---
What are primary health networks?
Primary health networks (PHNs) have been established with the key objectives of increasing the efficiency and effectiveness of medical services for individuals, particularly those at risk of poor health outcomes. They also aim to improve coordination of care to ensure people receive the right care in the right place at the right time.
PHNs are not for profit, regionally based organisations which aim to strengthen primary care by redirecting frontline health services to improve health outcomes of the community.
What is primary health care?
Primary health care may be viewed as the first point of contact an individual has with the health system. This is often visiting the local GP, but may include a range of health professionals such as nurses, psychologists, pharmacists, dentists, physiotherapists or Aboriginal health workers.
Primary health care services address not only the immediate problem, but also include prevention and screening, chronic disease management and health promotion.
Our vision
Our vision is better health and wellbeing of the people who live and work across our region. We work to achieve this by working directly with all key players including general practitioners, allied health, nurses, secondary care providers, local health districts and specialty health networks, local communities and non-government organisations to ensure improved health outcomes for people living and working in our region.
Our activities
Each year we undertake a comprehensive needs assessment to identify the key health and health service needs of people in our region. This information is used to identify opportunities and to prioritise our activities.
We provide programs and services that strengthen general practice and allied health services, including practice management support and continuing professional development. We also provide a range of programs focused on delivering integrated care with our local health districts and specialty health networks including Aboriginal health, antenatal shared care, aged care, HealthPathways, immunisation, mental health , Drug and alcohol and sexual health.
On 1 July 2016 CESPHN began implementing a commissioning model with responsibility for identifying health needs in the region and using funds to procure the provision of services from external providers. Apart from exceptional circumstances, for example, where there is market failure or market limitations, CESPHN will serve as a commissioning organisation and develop quality primary health care services and associated interventions that deliver better health outcomes for patients, meet population health needs and reduce inequalities within the resources available. The commissioned services will address specific regional priorities and national health priorities as determined by the Commonwealth. CESPHN has developed a Commissioning Framework with the aim of providing a framework within which health services will be planned, commissioned and procured.
Commissioning is a continual and repeating cycle involving the development and implementation of services based on planning, procurement, monitoring and evaluation. Commissioning describes a broad set of linked activities, including needs assessment, priority setting, service design and procurement through contracts, monitoring of service delivery, and evaluation and review.
Our region, our community

The Central and Eastern Sydney catchment spans 626 square kilometres. Our region stretches from Strathfield to Sutherland, as far east as Bondi, and also includes Lord Howe Island and Norfolk Island. We are the second largest of the 31 primary health networks across Australia by population, with over 1.6 million individuals residing in our region. Our catchment population is characterised by cultural diversity, with an estimated 17,468 (1.1 per cent of total population) identifying as Aboriginal and/or Torres Strait Islander and forty per cent of our community born outside Australia, and high population growth. Our boundaries align with those of South Eastern Sydney Local Health District and Sydney Local Health District. Refer to this complete list of postcodes within the CESPHN catchment area.
We acknowledge the Bidjigal (Bediagal)​, Gadigal​, Wangal​, Gweagal​, Kameygal​, and Dharawal of the Eora nation as the first peoples of our region.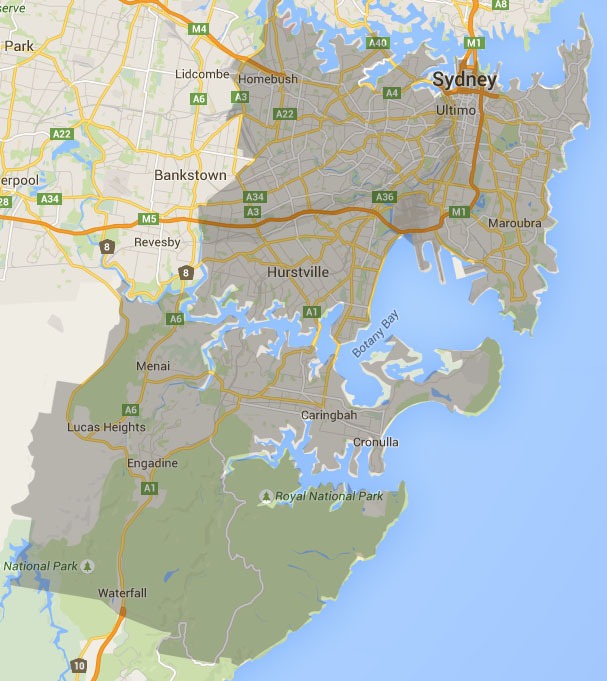 Accountability
We are proud of our governance structure which incorporates allied health, community and general practice. The member companies are eligible to nominate and elect directors to the EIS Health Limited Board, ensuring that each group has a strong and independent voice in determining what health service provision should look like, both as essential care providers and receivers of care.
The seven member companies are listed below:
Our Clinical Council and Community Council also provide strategic advice to the Board and assist in identifying opportunities to improve access to health services. Both councils also provide advice about population health planning and the commissioning of services.
Downloads
CESPHN Strategic Plan 2022-2024
Key documents
Archived Strategic Plan
Factsheets
To book a face-to-face consultation or remote support to discuss your practice needs, contact the practice support and development officers' team on:
1300 986 991
practicesupport@cesphn.com.au
Your Practice Support and Development Officers:
Jan Sadler,Fleur Niven, Sarah Arja, Aya Almajzoub, Michaela Fenech,Sara Matin and Juliani Cardoso.