Sutherland Division of General Practice
---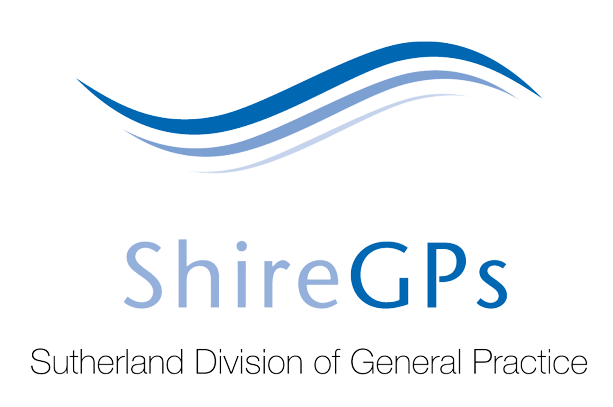 About Us
Sutherland Division of General Practice, also known as Shire GPs, is a registered Incorporated Association.

Shire GPs ordinary members elect directors to the Board. Shire GPs derives its income exclusively from membership fees and has no external funding from the Australian Government.

Shire GPs is one of seven organisational members of Central and Eastern Sydney PHN (CESPHN).

Shire GPs has an important role to support and advocate for general practices in the Shire GPs region to ensure the focus of the PHN remains relevant to Shire GPs and its members. Full membership is open to all general practitioners practising in our region. Associate membership is open to non-practising general practitioners and practice nurses or practice managers working in general practice
Board Directors
Dr Rebekah Hoffman (Chair)
Dr Rula Ali (Deputy Chair)
Dr Owen Brookes
Dr Philip Dwyer
Dr Martina Gleeson
Dr Annalyse Crane
Dr Conor McCaffrey
Our Region
Sutherland Local Government area
Contact us
Registered Office
Tower A, Level 5, 201 Coward St Mascot NSW 2020
Tel: 1300 986 991 Fax: 1300 110 917
ABN: 38 675 783 671
Company Secretary: Yvonne Rowling
Constitution
Download the Sutherland Division of General Practice Constitution. (234 KB)